---
GH Engineering
---
---
Wideband Prescalers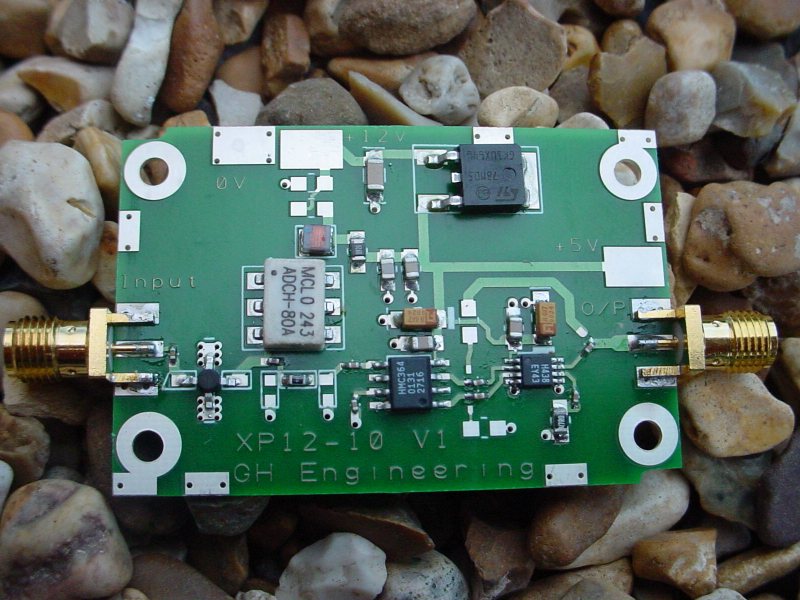 XP12-10
50MHz - 12.5GHz input, divide by 10. Click on picture for details.

Other models available with division ratios of 2, 4, 8, 20 or 40 - please ask for details.
---
VHF/UHF Power Amplifiers
A range of linear power amplifiers for various bands from 50MHz to 2.3GHz

---
Mitsubishi PA modules and transistors
A wide range of power amplifier modules for the VHF and UHF bands.

---
RF components

N-type and SMA connectors, GaAsFETs, MMICs, transistors and diodes, frequency multipliers and dividers


---