---
GH Engineering
---
---
---
Wideband Prescalers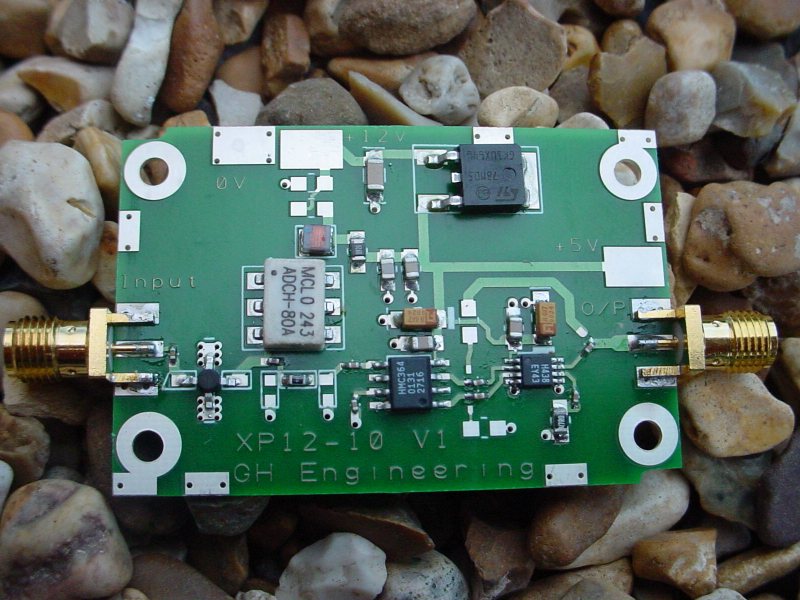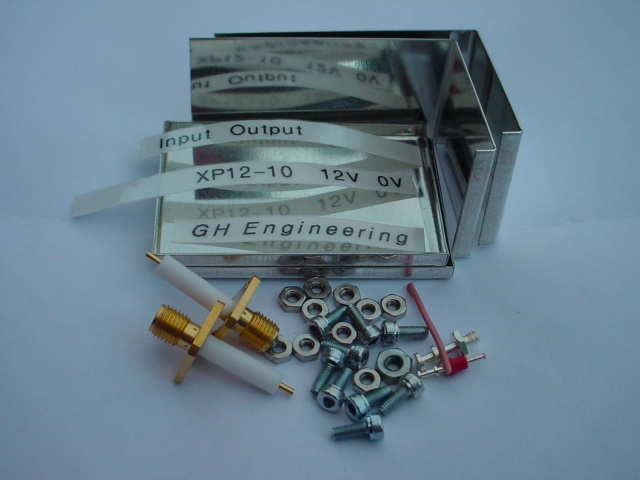 The XP-series prescalers employ a unique input buffer stage which gives unprecendeted bandwidth, sensitivity and cost-effectiveness.
The base product is the XP12-10 which is a true divide-by-10 prescaler operating over the input frequency range 50MHz - 12.5GHz.
Input sensitivity - better than -15dBm @ 12.5GHz
Output level - -1dBm
Low phase noise - <-150dBc/Hz at 100kHz offset
Requires a single +12V supply at 220mA

Supplied as built and tested PCB with SMA sockets - only £85.

Also available :- Box-kit - tinplate box (requires drilling/soldering), feedthrus, SMA plug+skt, screws - £15

Built and tested in tinplate box as shown above - £130 (SMA socket on input, SMA plug on output unless otherwise stated)

In development - XP12-10 PRO in machined, plated aluminium housing, estimated total cost £225.

Other models available with division ratios of 2, 4, 8, 20 or 40 - please ask for details.
---